YCN Brief: Give students a reason to visit Gap
The breif: Create a student brand campaign that gives students a reason to visit Gap
YCN Student Awards Europe 2014/15: Create a student brand campaign that gives students a reason to visit Gap 
Work Hard
Play Hard
Rest Hard
The three golden rules for students.
My campaign aims to appeal to students through the use of colloquial, slightly tongue in cheek, language with undertones of a more meaningful message- students who work hard, play hard and rest hard get results. The target audience is encouraged to work hard, play hard and rest hard 'with 25% off during freshers week' at Gap, implying that their clothes are versatile enough for any occasion; the student on a budget's dream.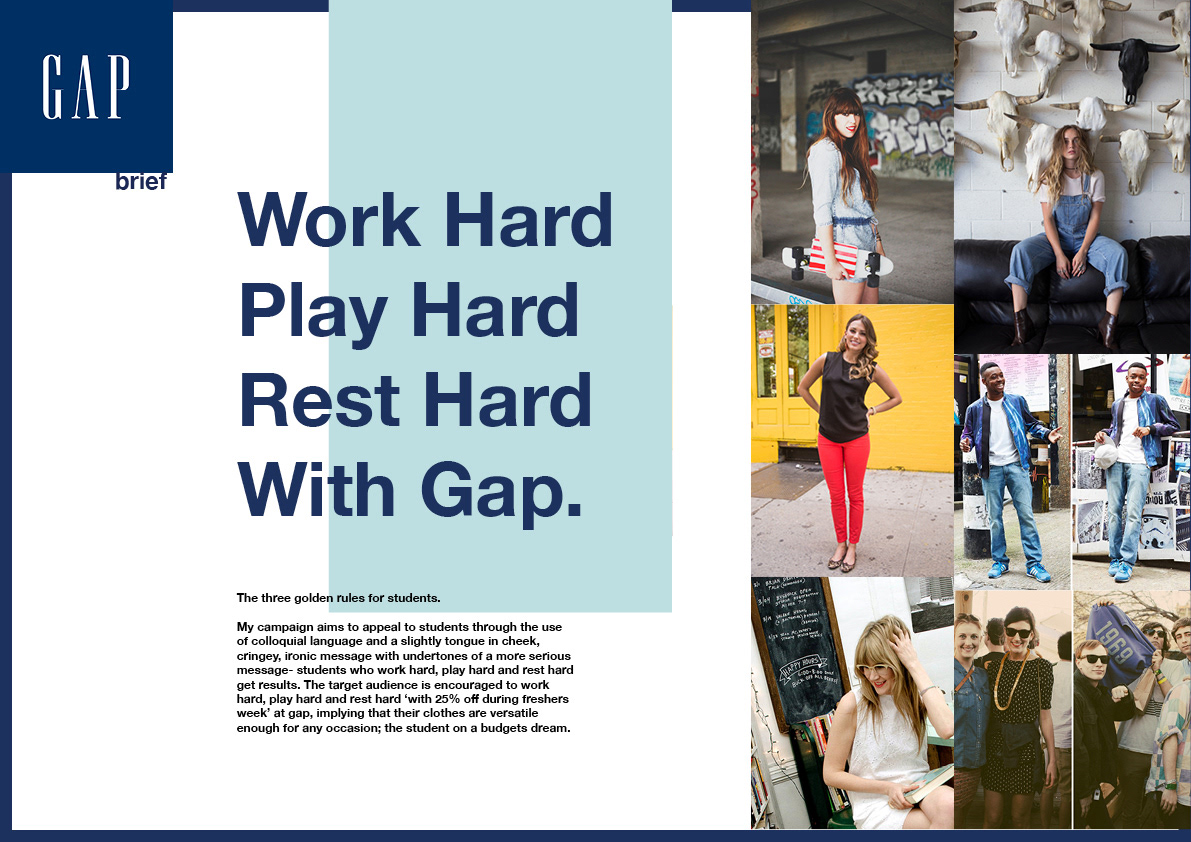 I chose to hand draw images of students 'working hard', 'playing hard' and 'resting hard' as it gave a friendly and relatable aesthetic, appropriate for the target audience.
The drawings are inspired by photographs from the Gap Facebook and Tumblr social media sites.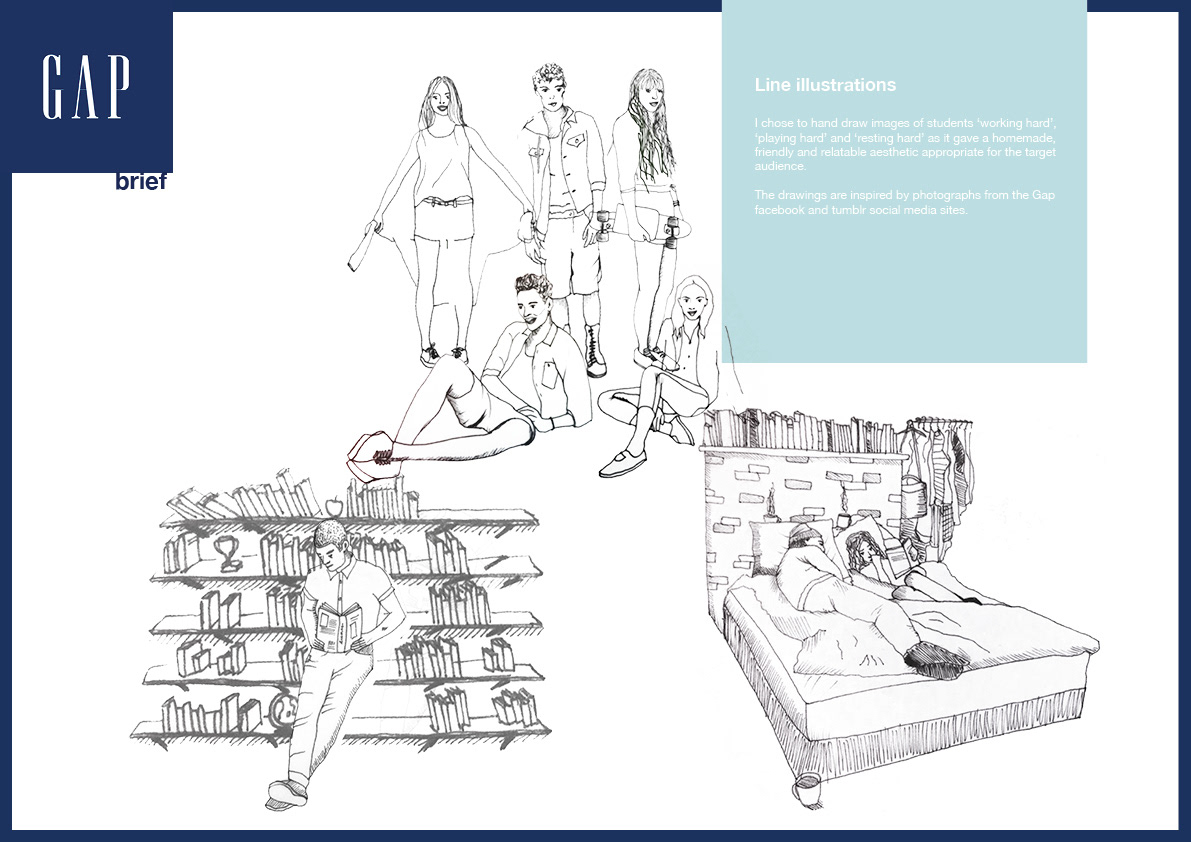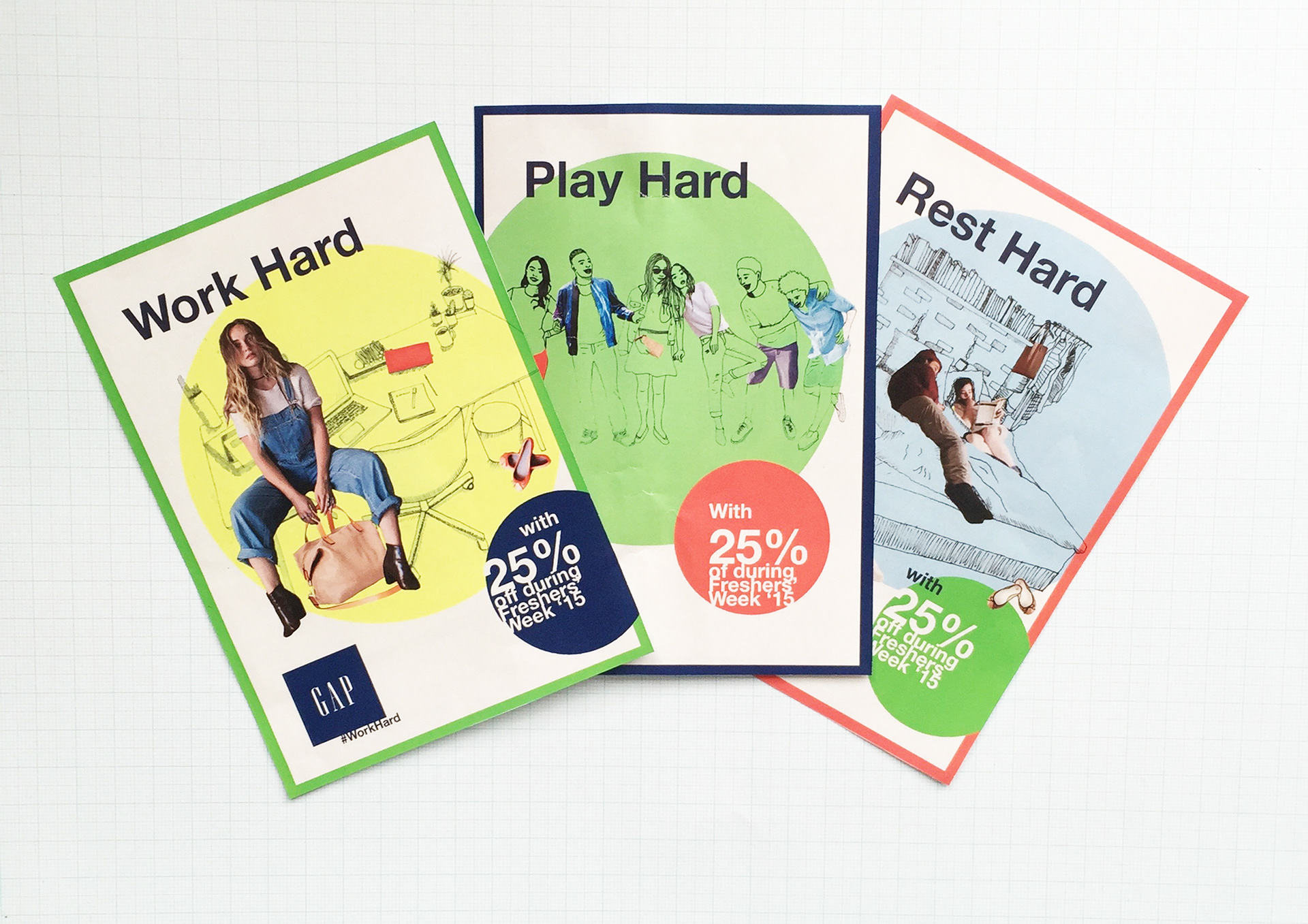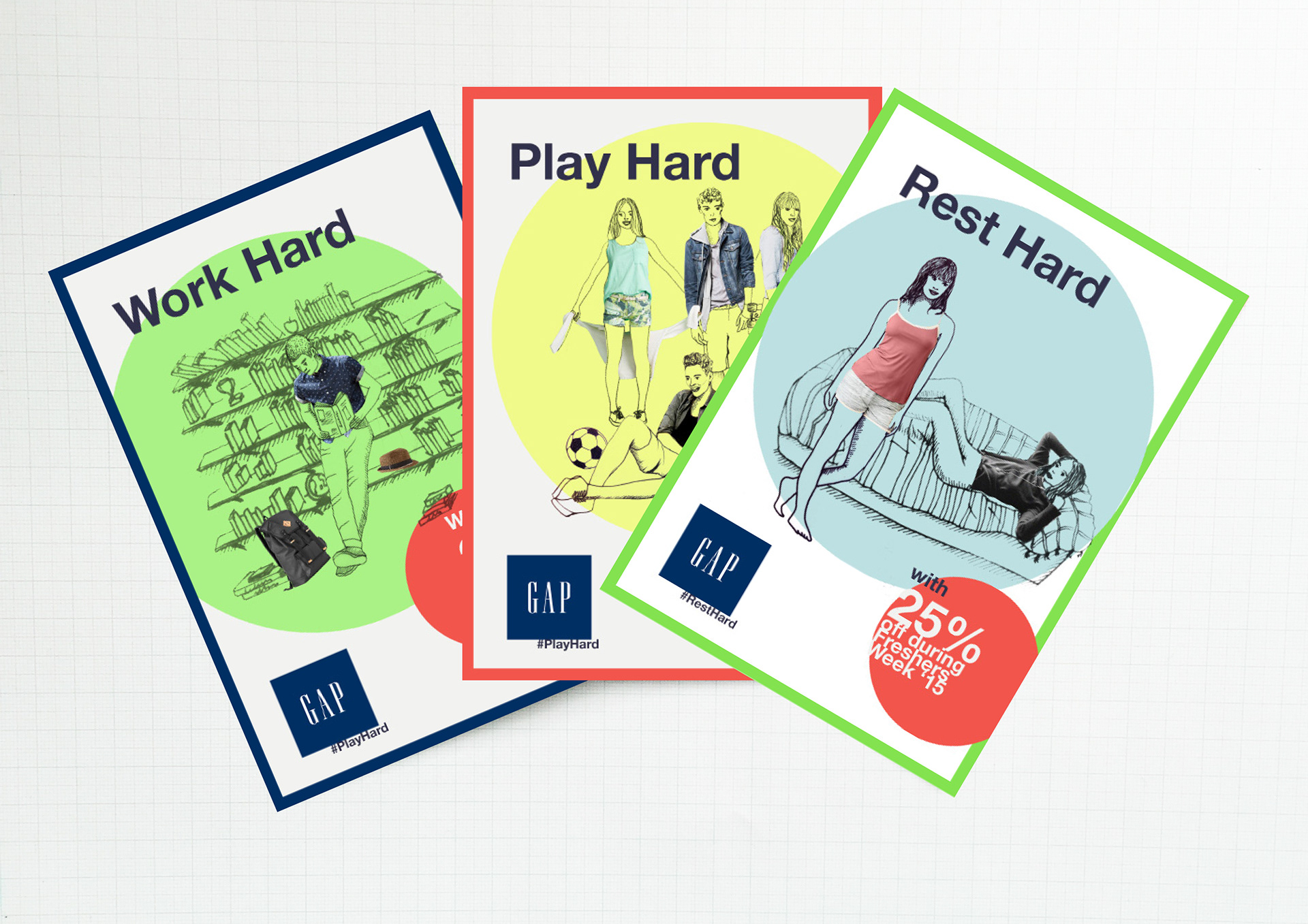 During freshers week 2015, Gap stores across the country will host in-store events to promote their 25% off offer. These events will promote a work hard, play hard, rest hard attitude with the opening of new lounge areas by the changing rooms featuring computers, books, magazines and sofas for students to relax on and browse the Gap online website for more items while waiting for friends to try on clothes.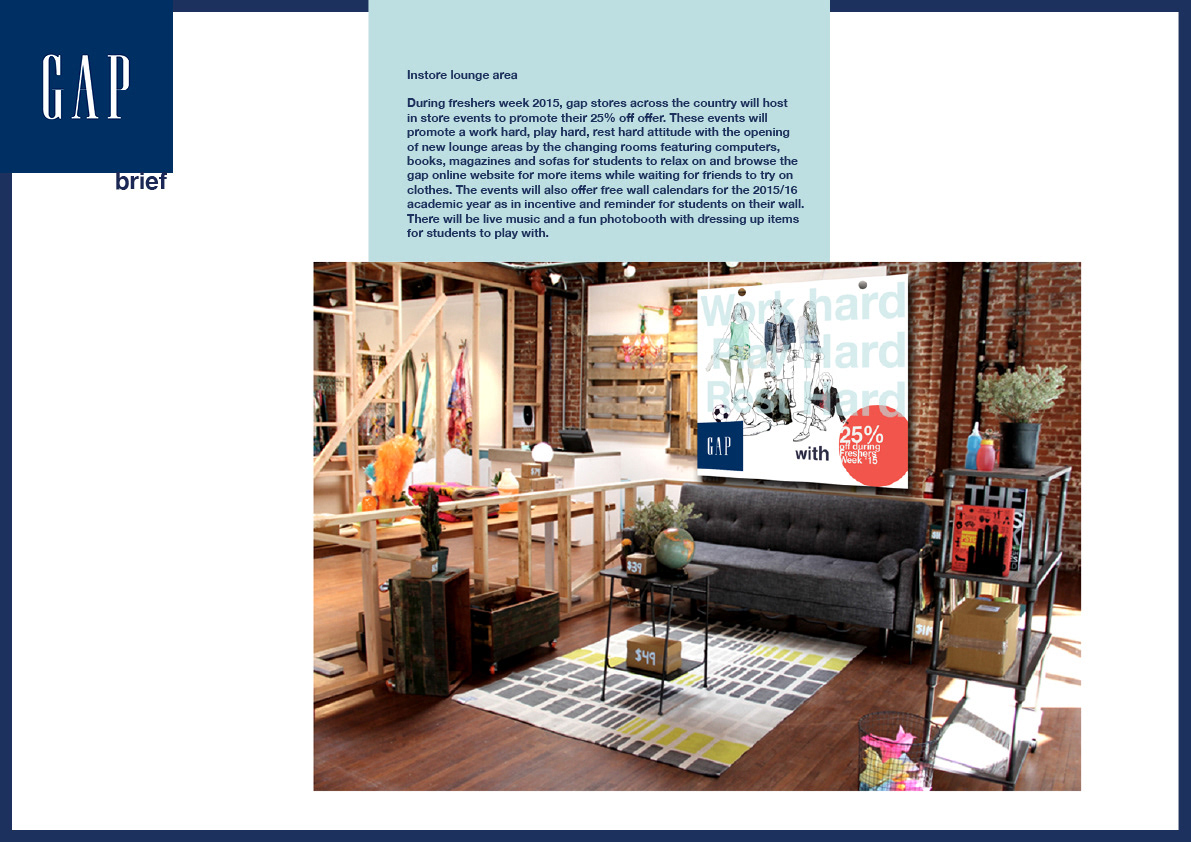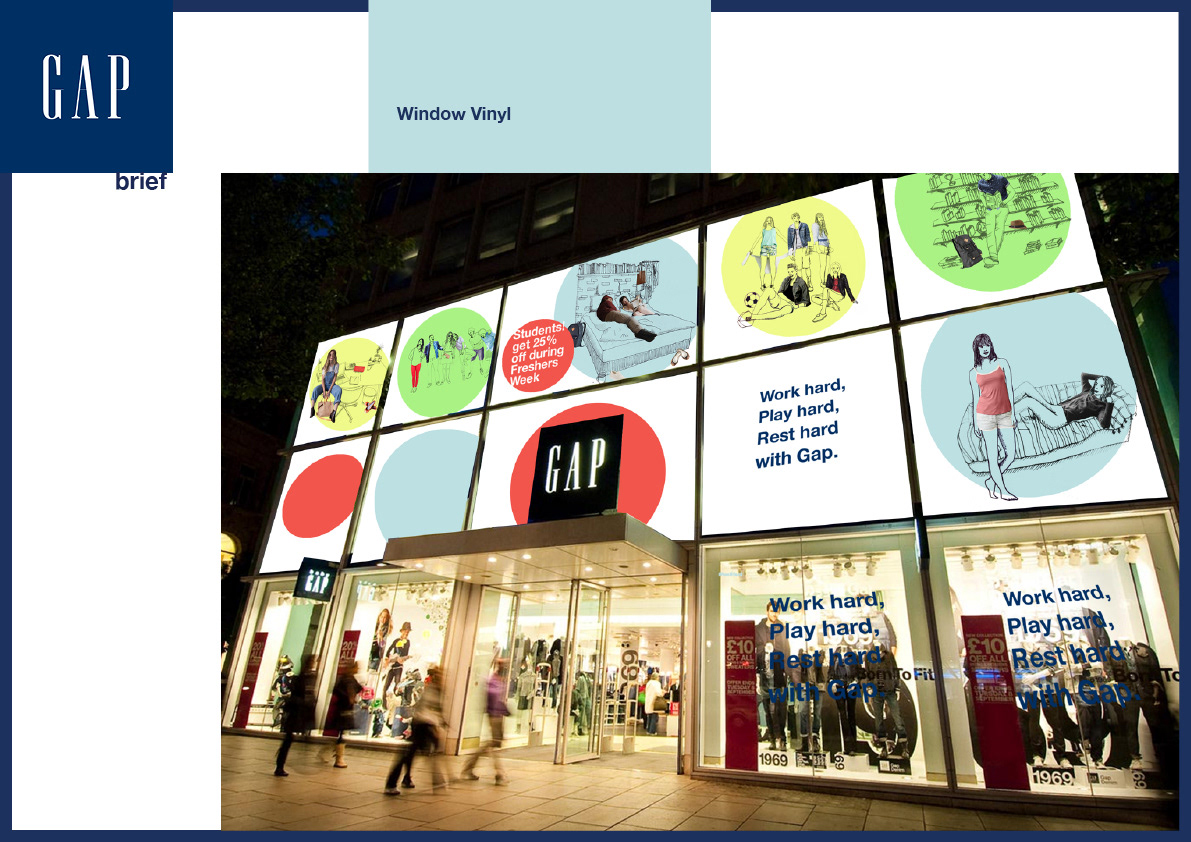 The events will also offer free wall calendars for the 2015/16 academic year as an incentive and reminder for students.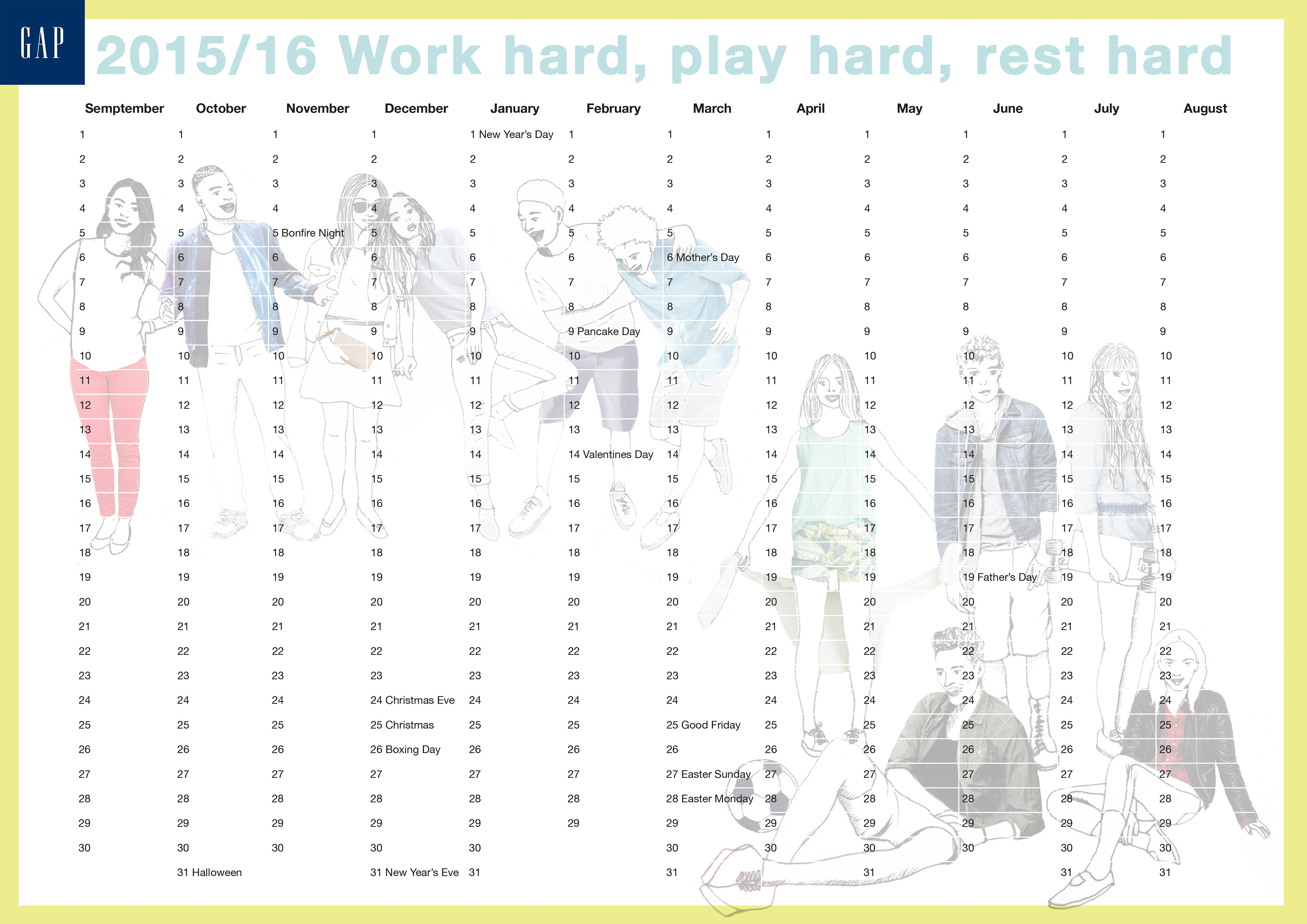 Photographs sourced from: gap.tumblr.com